I came across this fantastic talk on discipline while listening to one of my favorite podcasts, The Jordan Harbinger Podcast ( a GREAT podcast by the way). It's about the freedom you receive when you have discipline in your life. Here is an interview with retired, decorated Navy SEAL and leadership speaker, Jocko Willink. He's the author of the incredibly popular book, Extreme Ownership: How US Navy SEALS Lead and Win. It is an amazing book and worth the read.
Here is a link to the podcast episode where Jocko is interviewed by Jordan Harbinger about this very topic.
So, what are all of you medical educators waiting for? As Jocko Willink would say, " Get after it!"
#GoChangeTheWorld
Related posts
Follow us on Twitter
Less than a month away from Medutopia India at the @acem2019delhi conference!! 🙌 -How to be a better educator and… t.co/SARKfGXJlo
Retweeted by Medutopia

Calling all medical educators! ✏💻🌎 t.co/hHtkjurpKq

HOW MUCH IS YOUR TIME⏱ WORTH💸? Consider outsourcing the things that you don't ❤ to do. Check out more from the l… t.co/w7Sxq4NMCo
Medutopia Workshop Poster for #DevEM2020 March 7-8, 2020, Cartagena, Colombia @Med_Utopia
Retweeted by Medutopia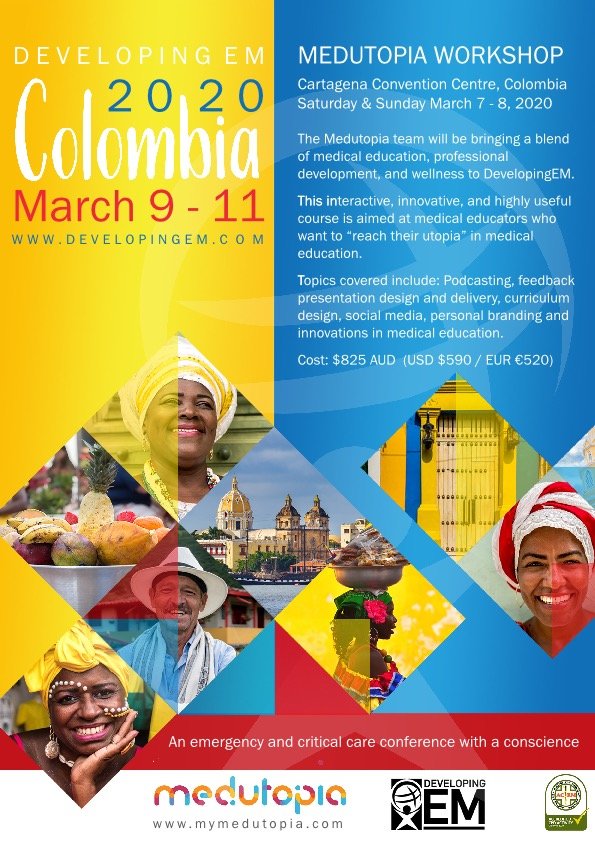 Message from an awesome EM Educator @DanyaKhoujah about @Med_Utopia #Facultydevelopment program during… t.co/0W95wGF9ZQ
Retweeted by Medutopia
Follow us on Instagram
Instagram has returned invalid data.