During the 2018 Ikigai Med Ed course in Versailles, Kentucky, Mike Gisondi and Rob Cooney gave a wonderful talk on books for educators. Both educators discussed LOTS of books that medical educators should check out.
Here is the video of the talk that was also live streamed to the Medutopia Facebook page:
And here is a PDF of the books mentioned in this presentation:
The Ultimate Book Club for Educators
Enjoy!
Related posts
Follow us on Twitter
Less than a month away from Medutopia India at the @acem2019delhi conference!! 🙌 -How to be a better educator and… t.co/SARKfGXJlo
Retweeted by Medutopia

Calling all medical educators! ✏💻🌎 t.co/hHtkjurpKq

HOW MUCH IS YOUR TIME⏱ WORTH💸? Consider outsourcing the things that you don't ❤ to do. Check out more from the l… t.co/w7Sxq4NMCo
Medutopia Workshop Poster for #DevEM2020 March 7-8, 2020, Cartagena, Colombia @Med_Utopia
Retweeted by Medutopia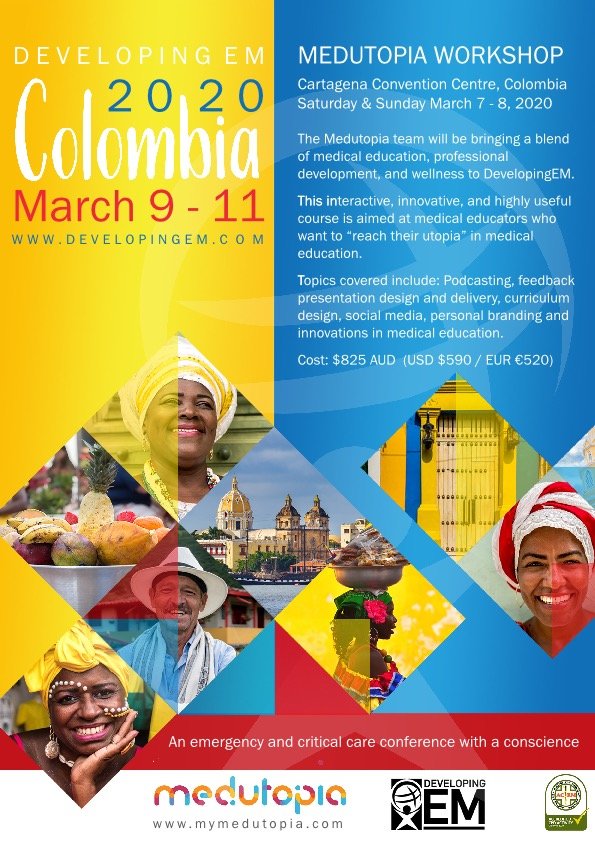 Message from an awesome EM Educator @DanyaKhoujah about @Med_Utopia #Facultydevelopment program during… t.co/0W95wGF9ZQ
Retweeted by Medutopia
Follow us on Instagram
Instagram has returned invalid data.